Whether buying, renting or just holidaying, Greenways Golf Estate offers a unique lifestyle.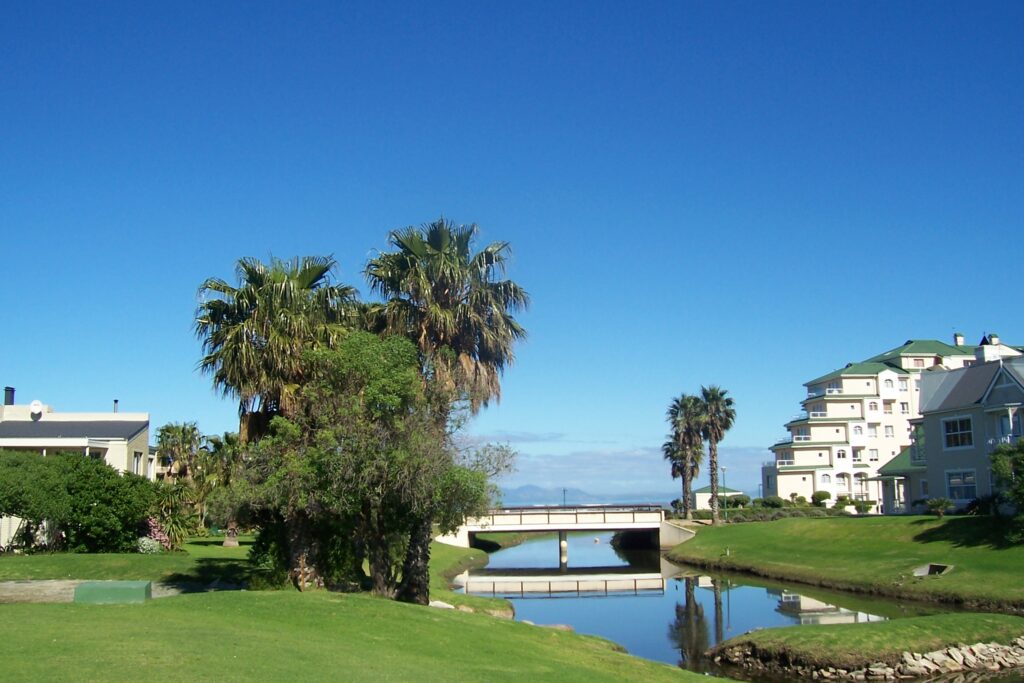 Just 45 km to the east of Cape Town, and 25 minutes from Cape Town International airport, between the Strand and Gordons Bay, an estate has been developed to suit everyone's taste.
The Estate lies at the edge of the sea which forms its southern boundary offering spectacular views of False Bay and beyond. Its backdrop is the beautiful Helderberg Mountain on the western side and the Hottentots Holland Range on the east lending panoramic views of ever-changing mountains.
Enter the walled estate and be prepared for a surprise. The tranquil setting within a secure lifestyle is immediately obvious. The golf course lends a park-like atmosphere with tarred pathways meandering throughout the common area whilst bird life is abundant.
The Soet River lazily runs its course through the Estate to the sea whilst several dams encourage water birds to make this their home.
What is most obvious is the variety of architectural styles which belie the fact that you have entered a walled environment. Take a walk, smell the fresh sea air, play a round of golf, a game of tennis, go for a swim or just relax in the splendour of it all.