Greenways is unique as a composite golf estate in that it comprises a microcosm of different entities. The Estate is composed of several Sectional Title Schemes as well as Freehold properties with an area dedicated to Victorian style houses. The entire Estate is governed by a Home Owners' Association (HOA) whilst each Body Corporate of the Sectional Title Schemes also has its own House and Management Rules. Property values range between R700 000 and R15 000 000. In total there are 649 units within the Estate. The entire Estate is connected by an internal intercom system, has a fibre optic connection to each unit and boasts state-of-the-art security equipment.
General:
The current managing agents for the Estate are Micsam Management.
An on-site office, housed within the clubhouse, runs the day-to-day affairs of the Estate. It is manned by an Estate Manager and an Assistant. Any queries, suggestions, complaints, registration etc. should be directed to this office. They offer friendly assistance and hope to make your stay in Greenways a memorable one.
Other than the beachfront, the Estate is fully walled. The beachfront area is protected by means of rotating surveillance cameras that transmit images to a control room within the Estate. Patrol guards on bicycles are also on constant duty in this area as well as within the remainder of the Estate.
Only two gates with boom restriction, fully controlled by security guards, allow access to the Estate. All security is on a 24 hour basis and supplied by an independent company.
Sectional Title Schemes
In total there are 4 separate sectional title schemes, each with its own Body Corporate and House Rules and represented by a maximum of five Trustees voted in at their respective AGM's. The various schemes comprise:
Bermuda Beach
Emerald Bay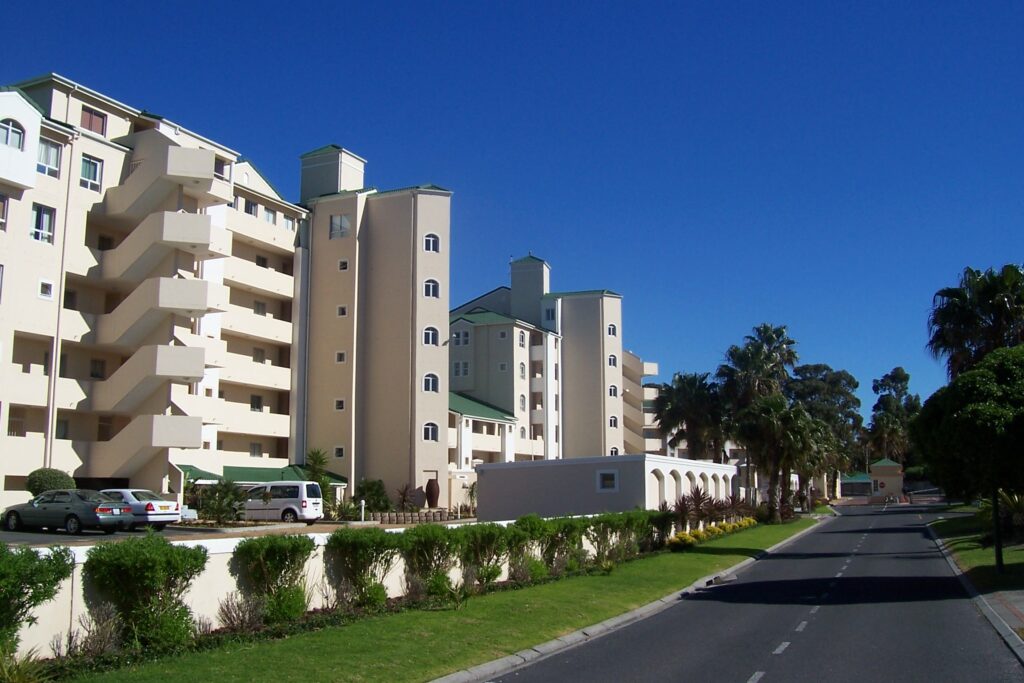 Golf Beach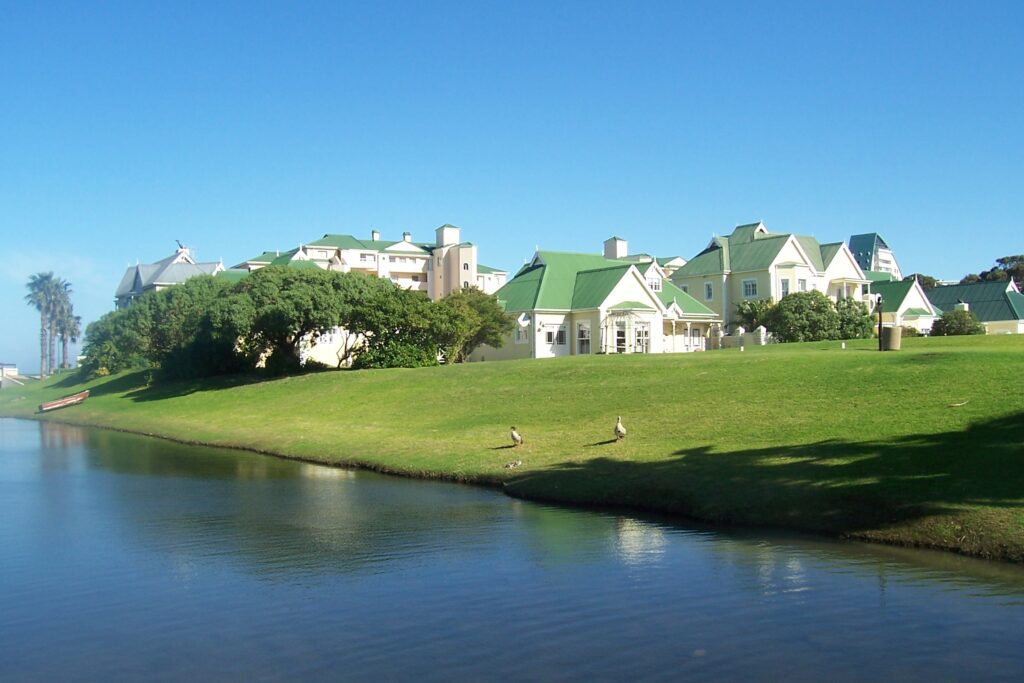 Freehold Properties (non-prescribed)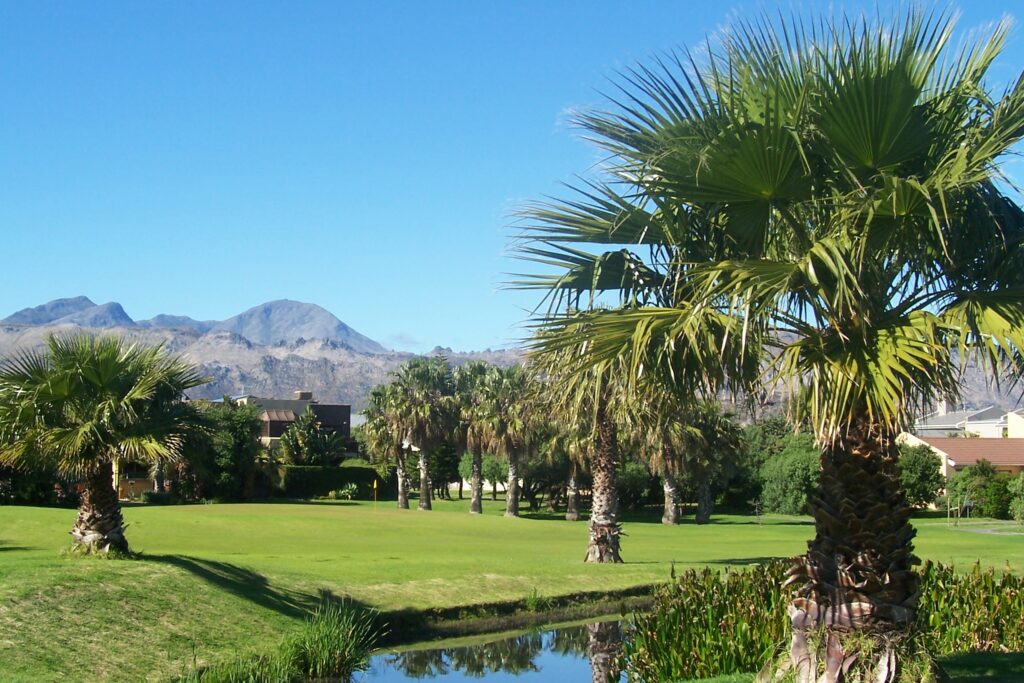 Take a stroll along the tarred pathways, smell the fresh sea breeze, play a round of golf, a game of tennis, cool off in the sparkling swimming pool or just relax with a sundowner on the clubhouse verandah and enjoy the splendour of a life well-lived!