The course is maintained by STM, renowned for golf course construction and maintenance, using only state-of-the-art equipment.
In addition to the above, Greenways runs it's annual GREENWAYS CLASSIC COMPETITION on the first Saturday in December. The competition is open to all Residents, Non-Resident golf members and by invitation to outsiders. This is a full-day event with lucrative prizes and fun for the whole family.
To enable Non-Residents to become members they need to download the membership form below then hand in the completed form at the Greenways office or email to admin@greenwaysestate.co.za. Immediately, upon acceptance plus receipt of the annual membership fee, the player becomes eligible to make use of the Greenways golf course and may register on the golfanywhere app to book future tee-off times by following the procedure as outlined below.
Membership Information
GOLF MEMBERSHIP FOR NON-RESIDENTS APPLICATION FORM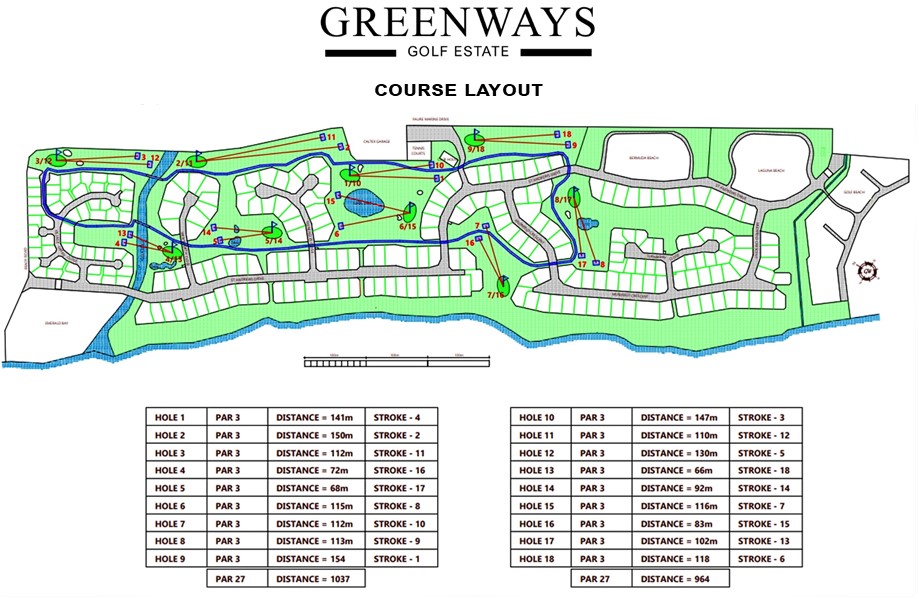 SCORECARD
To keep you informed of the latest golf happenings follow us on Facebook: